After Barack Obama embraced Hillary Clinton after his speech at the Democratic National Convention, Photoshop experts from all over began an epic battle. We are confident that this embrace will be remembered forever … but for the wrong reasons.Take a glance of these Photoshop images and you will get the reason why!!
01. This is the original photograph of the hug
Image Credit: 127.net
02. This embrace is even more epic
Image Credit: twimg.com
03. No matter what the world on fire, while you're on my side
Image Credit: twimg.com
04. Neither this blanket is as warm as your embrace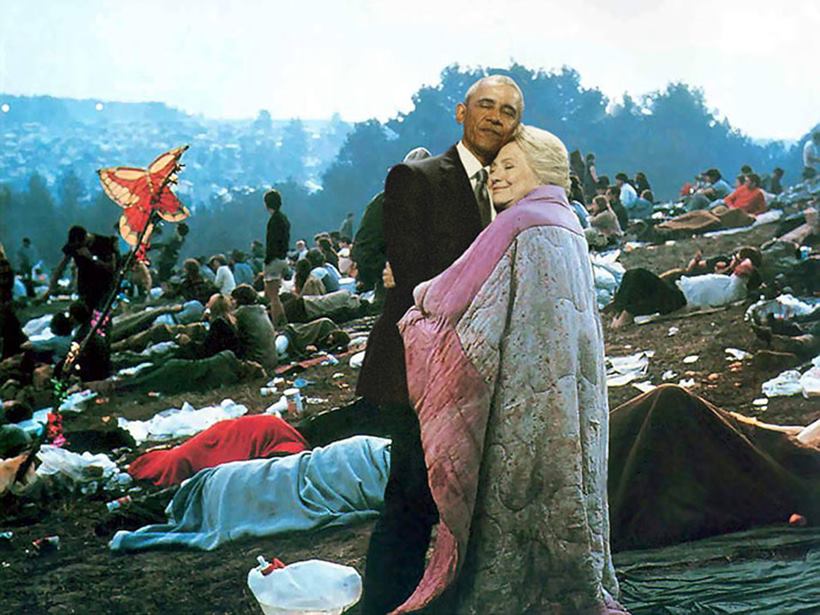 Image Credit: images.indianexpress.com
05. In a romantic prom
Image Credit: pikabu.ru
06. This is the proof that they are Illuminati
Image Credit: div.bg
07. And Obama is beautiful
Image Credit: indianexpress.com
08. The romantic movie that everyone expects this season
Image Credit: co.uk
09. Make love not war
Image Credit: clipmass.com
10. Hold me strong
Image Credit: cmtt.ru
11. The one true love that exists: only food is real
Image Credit: clipmass.com
12. Gone with the Wind
Image Credit: imgur.com
13. Something strange is happening here
Image Credit: iranmatlab.ir
14. What does it matter that everything collapses if we have each other!
Image Credit: clipmass.com